Area Attractions in Coiba National Park
Bird Watching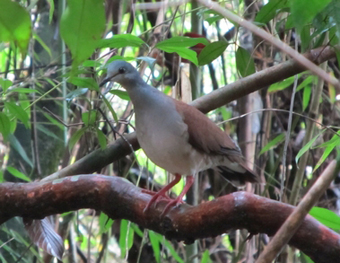 Photo Courtesy Bird Coiba
With a total of 147 species recorded to date, birding in Coiba National Park offers something for the professional and amature alike. The island's isolation has resulted in the evolution of a host of endemic forms, including the Coiba Spinetail, found only on the island, and 19 endemic subspecies of birds.
Coiba is the only place in Panama where the Scarlet Macaw can be found in significant numbers and the easiest place to observe the nationally endemic Brown-backed Dove.
The park has a number of Pacific- slope species that can be difficult to find on the mainland including Bare-throated Tiger-Heron, Blue-throated Goldentail, King Vulture, White-throated Thrush, and Seppia-capped Flycatcher.
For more info and to book a bird watching tour, please contact javier@birdcoiba.com